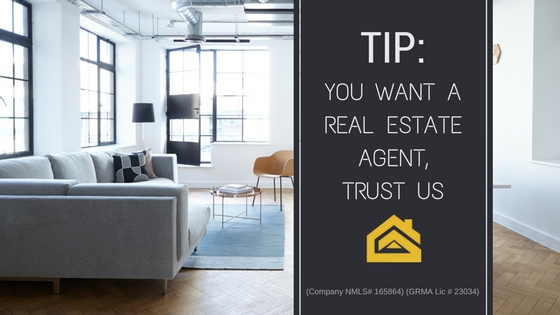 You want a real estate agent, trust us
You may think finding a real estate agent to help you buy or sell your home is it's more trouble than it's worth… but you're wrong. Here's why:
Chances are, if you're moving, you're not an expert on the area where you want to buy a home. But you can bet that a local buyer's agent is. Similarly, unless you happen to be a real estate market buff, selling a home yourself can leave you without the proper knowledge to protect your interests. A real estate agent can protect your interest by writing proper contracts, getting an accurate appraisal, and getting top dollar for your home.
---
Local agents
The benefits of having a local agent are endless. Real estate agents have a wealth of knowledge and expertise, including education and real world experience. If you're looking for a new home, they know all the tricks for searching and finding homes to fit your criteria. You'll end up saving yourself headaches and mistakes, and it'll make the homebuying process much smoother and more enjoyable. If you're selling, an agent can help find serious buyers and make sure your home is being seen by the right people, by using targeted marketing.
Agents know the area
Not only can real estate agents help protect your interests, whether you're buying or selling a home, they can also offer valuable local knowledge. Want to live in a neighborhood with a certain vibe? Real estate agents will know the neighborhood politics of different HOAs and be able to help find the right fit. Agents are also experts on local home prices, and can help you understand the value of your home on today's market.
Market expertise
When it comes to buying and selling homes, agents are pros at understanding the real estate market. It can be overwhelming and confusing to try and understand what market conditions mean for the sale of your home or the price of a home you're looking to purchase. There are many factors including: days on the market, average price per square foot for similar homes, median sales prices, and more. But an agent can help you navigate the market so you don't have to worry about complicated criteria. And they have your best interest in mind - what's best for you is best for your agent!