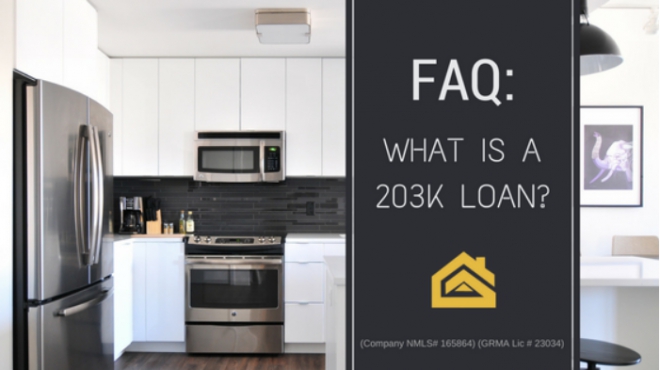 What Is A 203K Loan?
A 203K loan gives you the opportunity to get a single loan for both purchasing and improving your new home.
Homebuyers often find several homes that are almost perfect, if it weren't for an out-of-date kitchen, rundown deck, outdated appliances, or other home improvement project. But what some people don't realize is that with a 203K loan, you can finance both the purchase and rehab of your new home!
---
From rehab to dream home
You may find a home with most of the features you're looking for, in the perfect school district, with a great yard, but you're hesitant to purchase because the bathroom needs to be redone and you're not sure if you can afford the cost out-of-pocket. With a 203K loan, you can actually finance both the purchase and improvements for a new house, and just like that you've found your perfect home!
What can I use a 203K loan for?
Whether you need to improve, renovate, or rehabilitate, a 203K loan can help you finance a range of different repair work. If you're unsure about what projects qualify, it's a good idea to ask an expert, such as a licensed mortgage broker from a trusted company like The Mortgage Source.