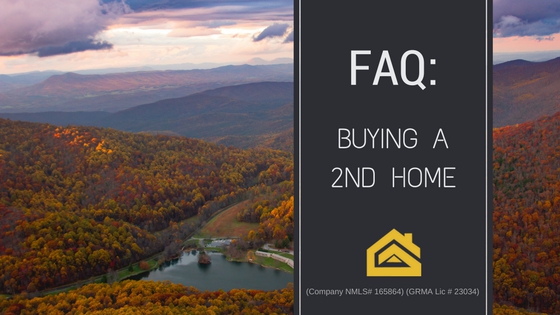 3 Facts About Buying A 2nd Home
The 2nd home market is thriving! Here are three facts about buying a second home in North Georgia.
---
If you've ever thought about owning a second home, whether you want to have a peaceful mountain getaway, or a lake house rental property, here are a few things to consider.
1: There are several loan options
From jumbo loans to conventional financing, you may be surprised at your options. Jumbo loans may help you afford a more expensive second home, and with a conventional loan, you could get financing for up to 90 percent of the home cost. The Mortgage Source can sometimes offer these loans with no mortgage insurance, and at the same rate as your primary residence mortgage!
2: North Georgia is a popular 2nd home location
Just north of Atlanta, some of the most beautiful places are situated in the Blue Ridge Mountains. From picturesque mountain towns like Dahlonega and Helen, to pristine lakeside communities such as Big Canoe and Lake Arrowhead, there's no shortage of gorgeous places to purchase a second home!
3: Decide what you want and use a local agent
With so many options to choose from in North Georgia, picking a location can seem daunting. A good place to start is by deciding what's most important to have nearby your second home. Some people want nothing more than a gorgeous view, while others prefer nearby shopping or hiking trails. Make a list of what is most important for you to have in a second home, and find a local agent or real estate brokerage to help you find the perfect match!