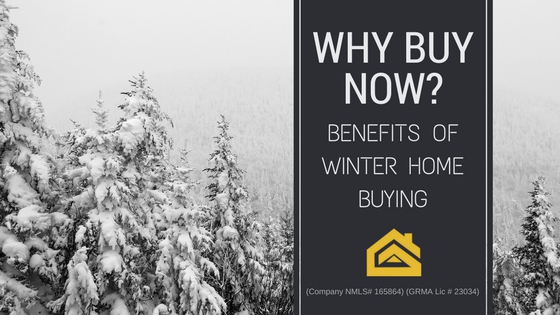 5 Benefits To Buying A Home This Winter
Summer is the peak time for home buying… so why should you find a home in the winter? Here are five excellent reasons to plan your home search for this winter!
---
Less Stress
It may be more fun to look at homes in summer weather, but it can also be more stressful. The market is lively in June, July, and August, so you're much more likely to lose a home to another buyer. Most buyers will be home preparing for the holidays, so if you plan your home search for the right time, you may be able to find your dream home with way less stress!
Sellers Who Want To Sell
Because the market slows down in winter months, sellers tend to be more motivated to sell. That means you could get a better deal than you might in peak months. If a buyer has their home on the market and is looking to sell in the winter, especially around the holidays, chances are they're desperate to sell for one reason or another, whether it's to let go og the home before a new tax year, or because of a job relocation. You may even be able to purchase your new home for 5 to 7 percent less than the cost during peak buying season.
Get A Better Look At The Structure
Searching for a home in the spring or summer can be nice because you get to green grass and landscaping at its best, but, this can lead to overlooking important structural aspects of the home. In the winter, you can get a great look at the home structure, without bushes and shrubs blocking the view. Winter home shopping also gives you a chance to check for uneven heating inside a home, or for drafts, which you would miss if you were looking at the home in warm weather.
Tax Savings
Buying a home at the end of the year can also get you some great tax savings. If you're able to close on a home purchase by December 31, you can take several tax deductions for that year, including deductions for mortgage interest, property taxes, and interest costs. Finalizing your home purchase at the end of a tax year can mean a substantial deduction, especially during the first few years of a mortgage loan.
New Home Incentives
If you're looking to purchase a brand new home from a builder, you may want to wait until the end of the year. Builders may be willing to make a better deal with buyers toward the end of the year if they need to meet a quota. You could end up with a lower price or better upgrades, depending on what the builder is willing to do.