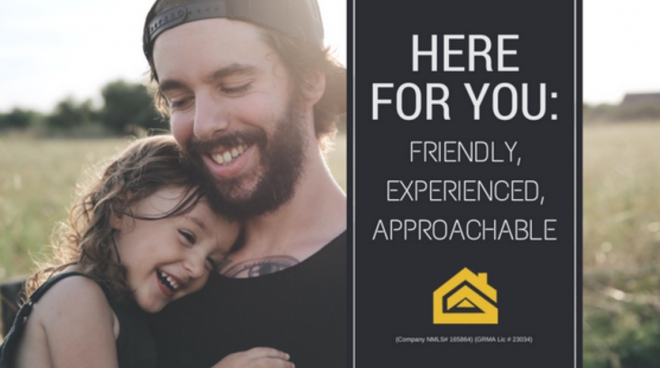 Here For You: Friendly, Experienced, Approachable
We believe in friendly communication, experienced team members, and cutting through bureaucracy for our clients.
---
When most people think about getting a home mortgage loan, what usually comes to mind is: bureaucracy, red tape, bad customer service, scams, and headaches. Here at The Mortgage Source, you'll have a completely different experience! With our experienced team members and down-to-earth owners John and Danielle Kennedy, you can expect expert advice, excellent communication, and a friendly atmosphere.
But you don't have take our word for it, here are a few customer testimonials we received in 2017!
Pleasant Process
"It was an easy process working with this team. He made sure everything went smooth. I would definitely recommend. I was expecting a stressful process but it was actually pleasant.." -Keven (August 2017)
Competitive Rates
"John's team was awesome, it was a painless process, and they were more competitive than the other lenders when I was in the home buying process. Thank you John and team for all the help and guidance.." -Elizabeth (August 2017)
Great Staff
"I was first time homebuyer and they were great with every aspect!! Answered all my questions and also got closing moved up!!! Great staff also to work with!!!!." -Lindsay (September 2017)
Professional Results
"What a blessing! With only 3 weeks to close John and Paula were able to make it very painless. They led me through every step and kept me informed all along the way. I really appreciated their friendly style and professional results. I recommend their services to everyone." -Mike (September 2017)
Great Communication
"What an easy mortgage!!! John and his staff not only had every detail covered, but fit it all into the time frame needed by both my wife and I and the seller- who was moving into another home and had deadlines. Everything just worked out. They kept us updated every step of the way and it was so nice that we didn't have to worry about any of it. Plus they gave us a very good rate! This was my first home purchase and it couldn't have been easier, thanks to John and his staff. I highly recommend going with John Kennedy!." -Richard (July 2017)
No Surprises
"This was a really smooth transaction. No last minute surprises of money or documents. If we had questions, we always had the answer by the next day. We would use him on the next home purchase." -Cynthia (July 2017)
Rates And Fees Beat The Bank
"John and his staff are great. We went under contract with 23 days to close and they got it done with no problem. Their rates and fees beat the big bank they competed with to get my business. Money due at closing was below the estimated amount which always leaves you pleased. Use these guys with confidence." -Brandon (July 2017)