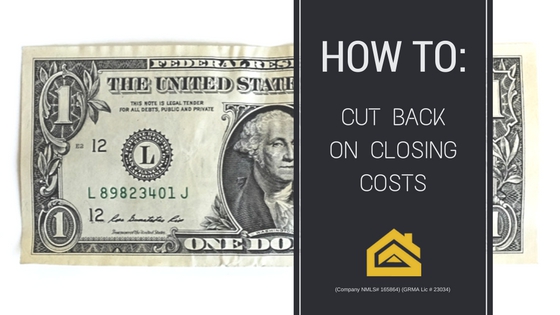 Closing costs cover all kinds of expenses associated with buying a home. Here are three ways to decrease your closing costs.
---
Closing costs cover all kinds of fees and services required to get a mortgage and purchase a home. These costs usually range from 3 to 7 percent of the value of your loan. Here are a few ways you can cut back on your closing costs.
1. Shop Around
One way to lower your closing cost amount is to shop around for the best deal, or have a licensed mortgage broker shop around for you. When shopping around, make sure you compare both your estimated closing costs and the total loan costs, including your interest rate. This may sound complicated and time consuming, but it's well worth the effort to make sure you're getting the best deal possible. A great option when it comes to shopping around is to use a mortgage broker. A broker, such as The Mortgage Source, will do the shopping around for you, and present the best options so you don't have to go looking yourself.
2. Question Fees
Another important step in making sure you get the lowest closing costs when purchasing your home is to question every fee. Closing costs entail fixed, and variable fees, which means you may be able to further reduce your costs. Sometimes fixed fees include services by third parties, including things like appraisal or attorney fees, and can't be lowered or changed. But other costs, like the application fee or credit check fee, can be variable. You should ask your lenders (or have your broker ask lenders for you) to get a detailed list of the fees associated with your closing costs, including information about which fees are fixed, and which may be able to be reduced. You may be surprised by which fees you or your broker are able to get lowered.
3. Have The Seller Pay
Sometimes the seller may be willing to some or all closing costs, depending on how motivated they are to sell. If the seller is motivated or wants to sell quickly, this can be a popular incentive for the buyer to continue to closing. Even if the seller is unwilling to pay closing costs, it usually can't hurt to ask!