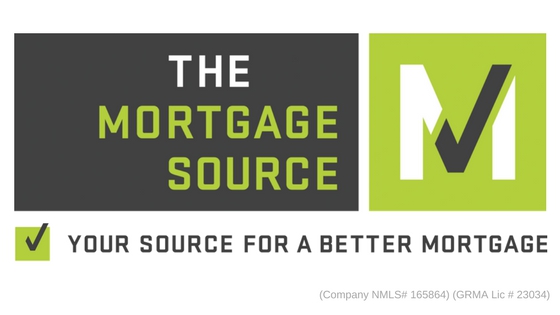 New Look, Same Excellent Service
After a decade in business, we decided it was time to refresh our look and re-introduce ourselves!
---
Our Story
We built our mortgage business from the ground-up, consistently surpassing customer and agents expectations with clear and reliable communication and our "No Bureaucracy" approach to the mortgage process. Our team is local. friendly, and professional, and we have more than a decade of experience crafting custom, structured loans. With The Mortgage Source, you can expect a hassle-free experience, with a clean approval, better rates, and low closing costs.
We take great pride in our "No Bureaucracy" mortgage process and believe in cutting through red tape for our clients. Not only is The Mortgage Source an agent's source for a better mortgage process, it's YOUR source for a better mortgage.
New Look
You may have become familiar with our mustard-yellow house-shaped logo over the years. Well, it's 2018 and time to say goodbye to mustard-yellow, and hello to our fresh new spring green look! We take pride in our work and want our logo to reflect that, so over the course of 2017 we worked to redesign our brand and create a fresh new logo.
Our new look features clean white, sharp charcoal, and fresh spring green. We feel these colors represent our dedication to professional excellence and our fresh "No Bureaucracy" approach!
Same Excellent Service
We may have a new look, but our top-notch service hasn't changed! But don't take our word for it, here are some reviews from our clients this year!
"Smooth and efficient process. We were updated at each step in the process by a checklist that was emailed to us. In addition, John and his team were easily accessible by phone. My husband & I are extremely satisfied and highly recommend the mortgage source." -Christyne T.
"Most efficient closing we had ever experienced! I would use these folks every time. It seemed to breeze through from beginning to end! These folks were a dream!" -William T.
"John and his staff were very knowledgeable and professional, timely emails and communication, made our first home purchase seamless!!! Highly recommended!!!" -Rocky S.
"John and his staff were very helpful all the time and very knowledgeable, really easy to contact when needed them, he was recommended to us by our Realtor and I'm glad she did, would definitely work with him again if need to and highly recommend them." -Jose L.
"I loved working with John and his team. They were friendly and efficient and I was informed with everything along the way. I would and will work with John again if and when I need another loan. I highly recommend this mortgage company!" -Jody T.
"John was very available, had the BEST rates, was thorough, and always very kind. This was our first home and we wouldn't have wanted to work with anyone else. We have already recommended him to several friends." -Matthew & Kelly O.
"Absolutely amazing! Easy to work with and super helpful. Great rates, wonderful and knowledgeable staff! Definitely recommend the mortgage source!!" -Benjamin K.
"We had a great experience working with John and his team. Everything went quick and easy. They were always there any time we had a question." -Dwight R.
"Very professional service with a personal touch. Willing to help in any way possible to meet the needs of their clients. I highly recommend The Mortgage Source for all your home financing needs." -Amberle G.