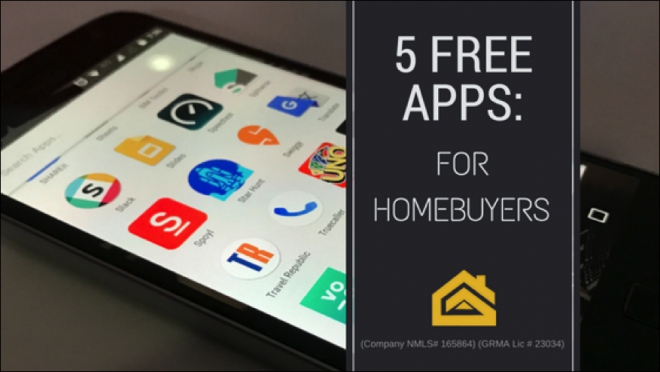 5 Free Apps for Homebuyers
Searching for your next home? Here are five smartphone apps to download and add to your homebuyer toolkit.
---
Realtor.com
The Realtor.com app is a great place to search for available homes for sale. With options to search for homes based on school or district, sale price, lot size, house age, number of bedrooms and bathrooms, and more, this is a great way to see what's available in your price range and desired area. Realtor.com also offers users the ability to filter results based on a number of criteria, including city, ZIP code, or neighborhood.
Trulia
Another great home searching app, Trulia gives the you ability to search listings and see information like school ratings, local crime rates, and photo galleries. Not only can you search for homes with Trulia, there are also helpful tools like a mortgage calculator and Yelp connection to let you know the quality of restaurants and services offered nearby!
Dwellr
A less well-known but very helpful app for homebuyers is Dwellr. This is a go-to app for statistics on the cities and neighborhoods, and can even suggest search locations for you based on your preferences. The Dwellr app uses data from the U.S. Census to match you with potential cities and neighborhoods that may fit your lifestyle, including preferences for schools, home value, travel, and more.
EZ Financial Calculators
This free app includes several helpful calculators such as a currency converter, compound interest calculator, tip calculator, and more, but the loan calculator is specifically useful for homebuyers who want to get an idea of the loan amount they can afford before looking at homes. The loan calculator, which is one of several included in the EZ Financial Calculators app, allows you to enter the loan amount, interest rate, loan term, and other information to get an estimate of your monthly payments, total payment, and total interest.
Houzz Interior Design Ideas
Once you find the perfect home, the Houzz Interior Design Ideas app will help you design the interior of your dreams! View beautiful photos from around the world and see how different pieces of furniture look in your room!