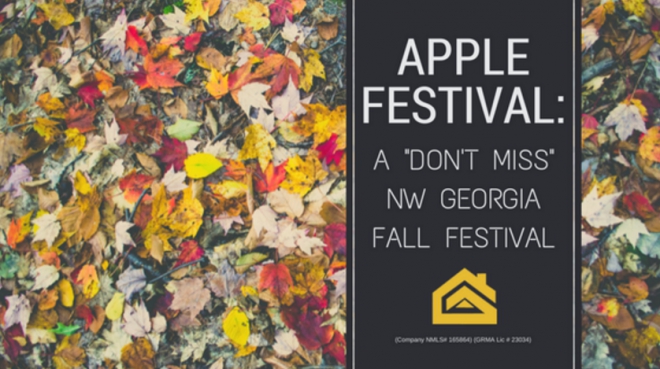 Biggest Fall Festival in Northwest Georgia
Whether you're a longtime local, visiting from elsewhere, or getting to know the community after purchasing a home nearby, the Georgia Apple Festival is an event you won't want to miss!
---
In 2017, the Georgia Apple Festival celebrated its 46th year as one of North Georgia's biggest and best arts and crafts festivals! Held in the fall each year in Gilmer County, the Georgia Apple Festival is typically spread across the second and third weekends in October.
Vendors
The festival welcomes hundreds of art, craft, and food vendors each year, ranging from paintings, photography, home decor, handcrafted soaps, and jewelry, to warm apple fritters and fresh apple cider. Whether you're looking to find the perfect gifts for the upcoming holiday season, or just want to enjoy a fun fall day in North Georgia, this is the festival for you!
Apple Capital
Want to enjoy some of the best apple-themed foods you can find in in the state? Gilmer County is the apple capital of Georgia, so you can expect great things! Common finds at the festival include bags of crisp local apples for sale, along with handcrafted apple cider, apple pie and fritters, caramel apples, and much, much more!
Entertainment
A centerpiece at the Georgia Apple Festival is its entertainment. Hosting dancers, singers, bands, and other local performers, you're sure to enjoy this hometown entertainment! So why not grab an apple fritter and find a seat in front of the main stage?
Details
Admission usually costs around $5 for adults, and is free for children 10 and under, and pets and firearms are prohibited. If you have so much fun at the Georgia Apple Festival you decide to move nearby, The Mortgage Source would love to help lead you home!