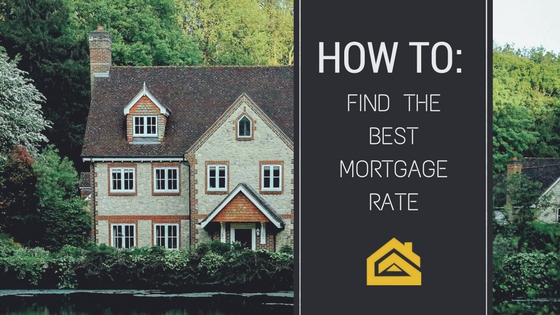 How Do I Find The Best Mortgage Rate?
Top 3 Reasons To Use An Independent Mortgage Broker: Get better rates and closing costs, eliminate the bureaucracy and customize your mortgage, and work directly with decision makers
---
Whether you're looking to finance a new home purchase or refinance one you already own, deciding where to get a loan can be confusing. There are banks, national lenders, and independent mortgage brokers. Here are the top three reasons why you should choose an independent mortgage broker for your loan.
If you like to live, eat, and shop local, why not get your loan locally, too? A local mortgage broker can customize a loan to meet your needs and eliminate the bureaucracy and red tape that come along with using a national or corporate lender. When you work with The Mortgage Source, for example, you work directly with the owner, the person who makes the decisions.
Better rates and closing costs
Working with an independent mortgage broker is like hiring your own personal loan shopper. Independent brokers can take your information and shop around for the best rates and closing costs, checking with each bank and lender to make sure you get the best rates.
When you go to a national lender or bank, you're only getting the mortgage rate offered by that one organization. Of course, you can shop around, applying at several banks and lenders, but that can get old. An independent broker will find the best rates for your unique situation.
Eliminate bureaucracy and red tape
In addition to getting a better rate and closing cost, an independent broker like The Mortgage Source is usually less expensive than going through other sources, such as a bank. Large lenders and banks have much more bureaucracy to get through, which means more cost to you.
Another benefit of working with a local mortgage broker is getting rid of red tape. Large lenders can make getting a loan or a good rate difficult. When you work with a local lender, they have a vested interest in doing an exceptional job for you, and you're working directly with the decision maker. John Kennedy, owner of The Mortgage Source, lives and works locally. He knows the community and knows you could refer more business to him later.
Talk to the decision makers
If you use The Mortgage Source as your broker, you work directly with John Kennedy, the local owner and operator of the company. He's able to offer competitive rates and closing costs, and the best deal for each unique opportunity that comes his way. He also lives and works in metro Atlanta, so he's familiar with local agents and neighborhoods.
He brokers out the loans, he shops around for you, and brings you the most competitive offers available for whatever your situation. An independent broker usually beats bank and other lender rates, so it just makes sense!